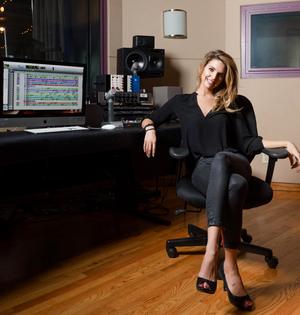 Shayna Brown
Shayna Brown is the founder of Chez Boom Audio. She's worked as an audio engineer on multiple Oscar and Emmy nominated movies and TV shows, Addy Award winning commercials, and Audie Award nominated audiobooks. She's vice-chair of the Board of Trustees for The Long Center, she is the Mayor's appointee to the city's Economic Prosperity Commission, she has taught at Texas State University in their Sound Recording Technology program, she is a frequent guest lecturer at the University of Texas at Austin, panelist at SXSW, and most often can be found hiding out in some corner of nature, enjoying sunshine and a good book. (Shay's IMDB here for the curious.)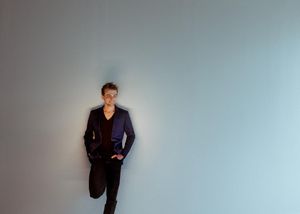 Dane Butler
Chief ADR Engineer Dane Butler has spent years doing ADR on your favorite TV shows and blockbuster movies, and spends his spare time (what's that?) writing songs and watching anime. He also does mixing, editing, podcasting, and any other sound-need that may arise. He can basically build a studio from the ground up, win any jazz music trivia game, and seems to enjoy time at the gym. Check out a few of his credits on IMDB.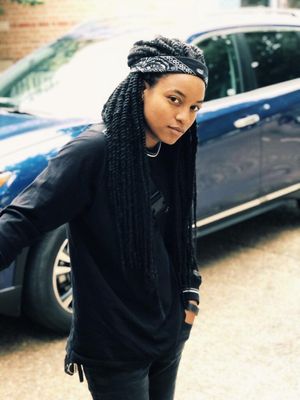 Megz Tillman
Our Executive Producer is Megz Tillman. She handles jobs from first inquiry to post-session follow-ups, and is the glue that holds us together. Megz also is a writer, performer/songwriter, and filmmaker, and co-founder of hip hop band Magna Carda. As Magna's songwriter and rap vocalist, she has performed at Austin City Limits and SXSW, toured nationally, and won Austin Music Awards' Best Hip Hop Act. More about Megz here.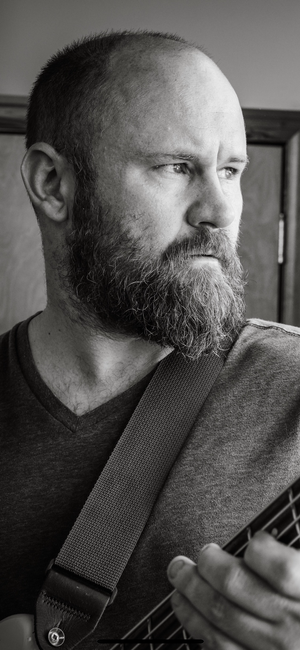 Jonah Holt
Studio Manager Jonah Holt does it all. He can play most instruments, he can identify any plant and tell you how to care for it, he is a dog whisperer, and he makes sure the machine that is our studio is oiled and ready to rock. If you see him in the hall, or sipping some coffee in the kitchen, just give him a high-five.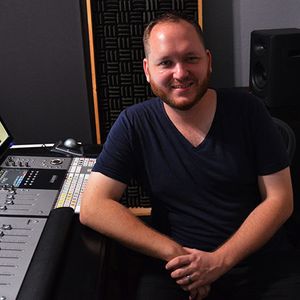 Korey Pereira
Korey is our go-to for longer format projects, and has an extensive background as Sound Supervisor, Mixer, and Dialogue Editor. He can manage the heck outta any project and deliver top-notch audio in super speedy time. He's a lecturer at The University of Texas at Austin, he's on the Board of Directors of the M.P. S.E., and he's the nicest guy you'll ever meet. Check out some of Korey's work on IMDB.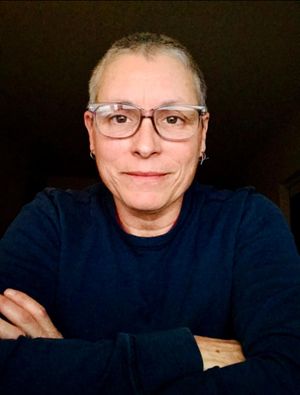 Susan Fitz-Simon
Susan is an Emmy-award nominated Foley Artist and sound editor, and when she's not in studio she's probably at the retreat center (and yurt) she and her partner own. We're still trying to figure this all out, but we're so lucky to get to work with this amazing woman. She has been a guest lecturer at the University of California at Los Angeles, and at the University of Texas, Austin. Check out some of Susan's work on IMDB.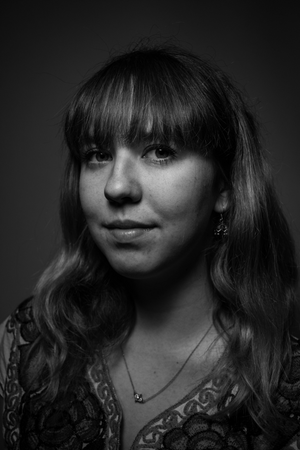 Victoria Benningfield
Social Media Director Victoria Benningfield is a creative force, and we're so lucky she's running the 'gram (and more) on our behalf. She has a degree from Whitworth University, makes very cool things from all sorts of cloth and dyes, and has way more style than anyone else in the studio. Love our IG? Tell her about it! Email Victoria here.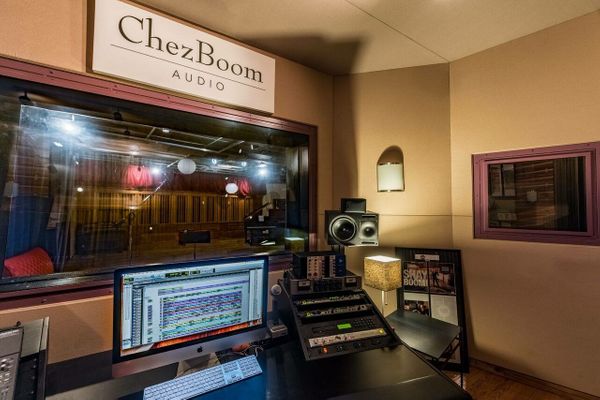 But Wait, There's More.
Chez Boom Audio has audio engineers with over 20 years experience in the audio world. We've done ADR for over a hundred Hollywood movies and TV shows. We've worked on commercial spots for Chili's, McDonald's, Sonic, Ikea, Southwest Airlines, John Deere, AT&T, and many more. We've also recorded audio books for Neil Gaiman, Admiral McRaven, Louis Sachar, Jonathan Van Ness, Zach Anner, Karl Rove, and others.
Articles about Chez Boom Audio: